Cement Elegance.
Modern Design.
Custom Responsive Website Design and Development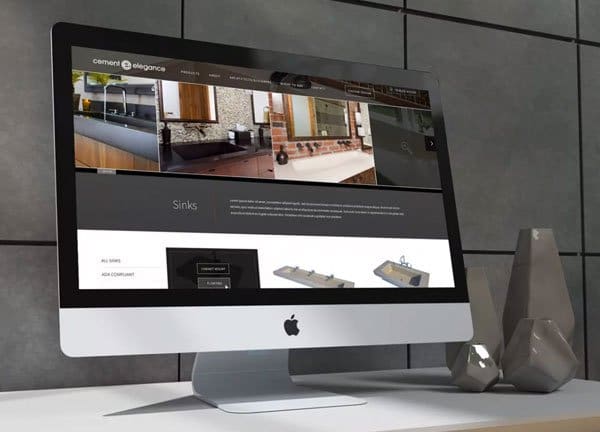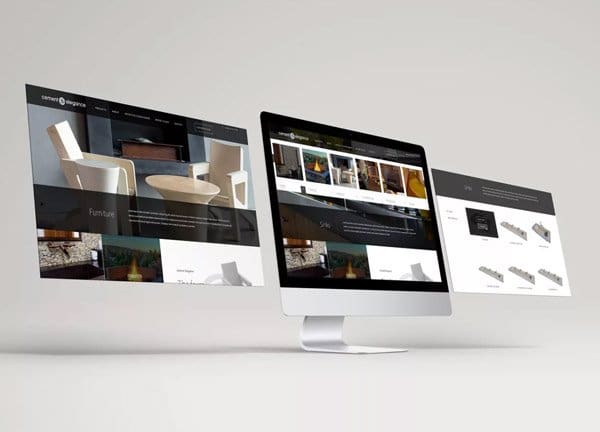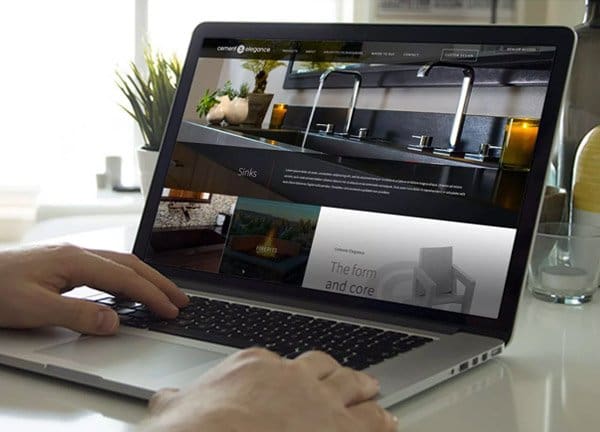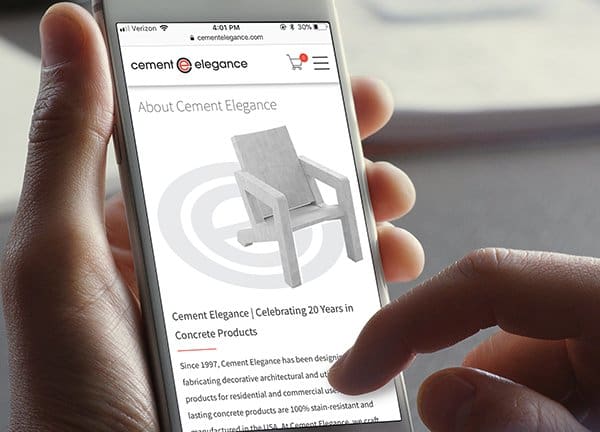 Cement Elegance felt that their current website had limited and outdated functionality. They wanted a visually impactful website to showcase their products, and more user-friendly copy to explain what separated their NatureCast Concrete and materials from that of their competition. Cement Elegance knew that they had two audiences—customers and dealers—but weren't sure how to target both on one website.
Our team discussed the process of best displaying sinks for customers and dealers in various ways with the client. We presented a few options that translated what they were looking for. Savy designed and developed a fully custom, fully responsive website to best display sinks for customers and dealers in various ways.
The product detail page for sinks allows the user to select from a list of pre-populated model numbers that reflects product dimensions, number of holes, and hole placement. When a model number is selected, the page loads a product spec image reflecting the model selected. A user also has the option of selecting a custom order that allows them to add unique product dimensions, number of holes, hole placement, and more. Following the selection of a model or creation of a custom order, the website then creates a purchase order that can be printed and submitted to Cement Elegance via email, and saved to a database for exporting. This functionality helps consumers refine their order details prior to contacting Cement Elegance. By doing less custom projects and growing the create-and-ship side of their business, Cement Elegance will become more scalable on a national basis. This will help them expand to distributors nationally while also helping the consumer visit their local distributor with a purchase order ready for fulfillment.