ASHLEY & VANCE ENGINEERING 
A company shaping the communities we call home.
The Ashley & The Vance Engineering team came to Savy for a redefined website that better reflected their unique company culture and engineering services that span over 18 offices across California, Colorado, Nevada, and Oregon.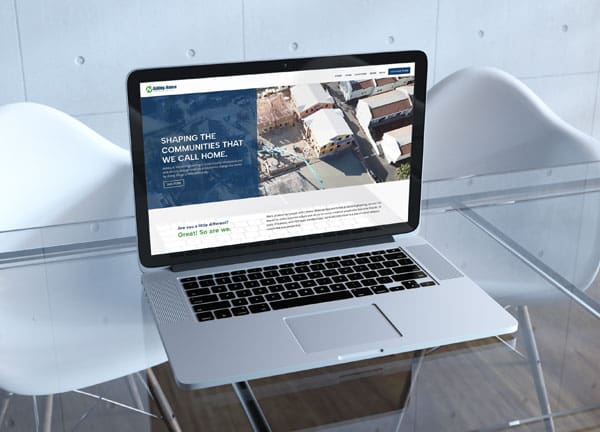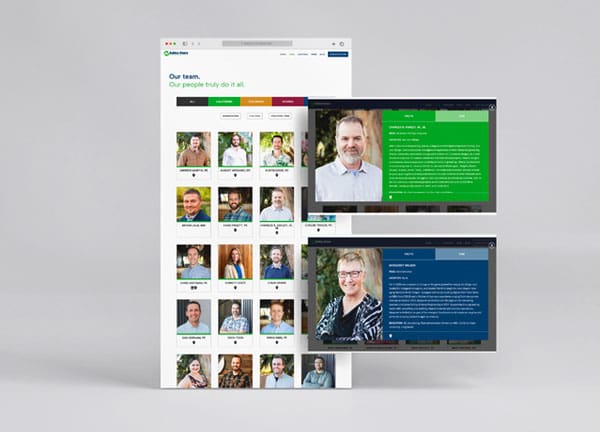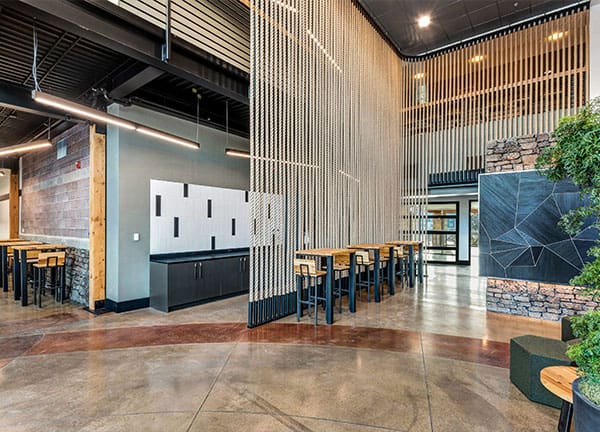 Since starting in 2005, the Ashley & Vance team knew they wanted to focus on two things: designing environments and building relationships. With their people-first approach and growth mindset, we knew establishing a strong brand voice that reflected these values was paramount. We identified their voice to be confident, relaxed, and friendly. These three aspects tied in the core values of trust, humility, and simplicity—with their natural humor woven into the fabric of their brand presence.

This internal document sets the tone for the web and social media content, email marketing, and internal communications.
Website Design
& SEO Copywriting
During the web design and copywriting phase, we worked closely with the Ashley & Vance team to create a modern and clean site that didn't lose sight of their personality. We kept the navigation simple and user-friendly so users could easily find the brand's story, its locations, and its differentiators. The brand's identifying green and blue helped solidify the visual identity throughout.
We integrated our robust keyword strategy with the copy while maintaining an approachable (often humorous) and professional tone that communicated the brand's personality. It was important to the client that we have individual landing pages for each location, which provided a perfect opportunity to utilize location-based keywords and bring in the brand's playfulness ("If there was a company-wide talent show, what would your office's talent be?").
Overall, the copy and site effectively modernized the brand and communicated its core values, company structure, and unique services.