AVID CIDER CO. 
A cider company with flair and outdoor adventure at its core.
To celebrate a decade of award-winning flavors as one of Oregon's largest cideries, AVID Cider Company championed its 10th anniversary with a brand refresh that reflected its insatiable thirst for adventure. AVID approached Savy after a business merger with Blake's Hard Cider created an opportunity for tighter brand cohesion across its website
and product packaging.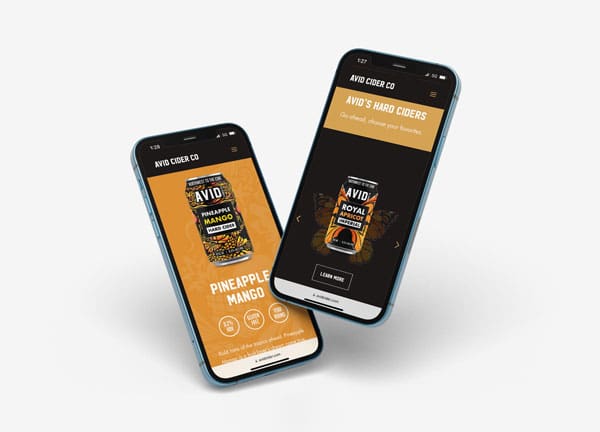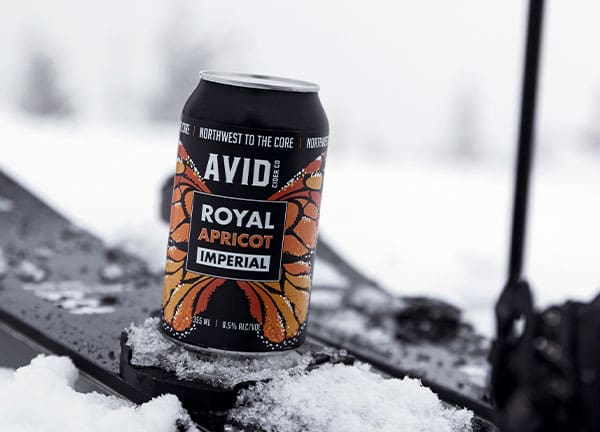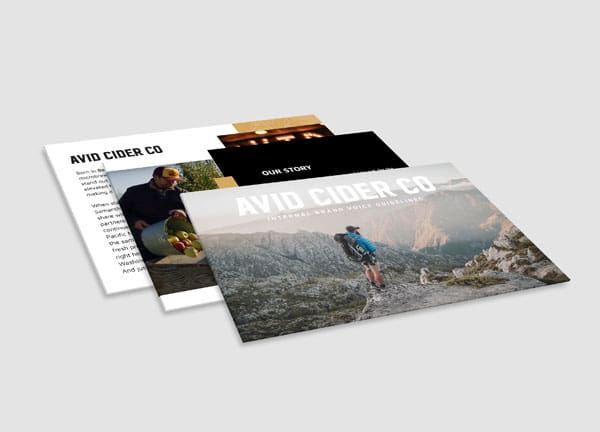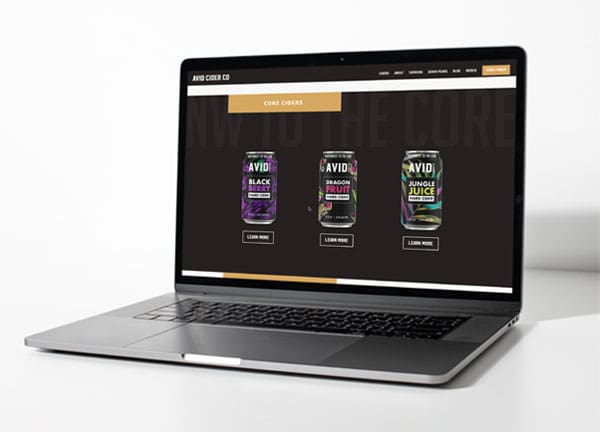 During the brand voice development process, Savy defined the core and essential elements of AVID's brand. This included a passion for sustainable ingredients, embracing the Northwest lifestyle, and the brand's insistence on originality and inventiveness. Savy identified authenticity, boldness, and variety as values to lead the new website copy and future collateral. 
The brand voice further articulated characteristics and descriptions of AVID's important audiences, from local taproom patrons to a growing segment of Gen Z cider fans at concerts and outdoor events. Pacific Northwest cider drinkers embrace the casual, laid-back lifestyle but appreciate an edge of the unexpected. Savy focused on bringing vibrant visuals and life-like storytelling to the online website content.
Website Design
& SEO Copywriting
AVID's love of bold ingredients and eye-catching colors made its website visuals a fun and inspiring challenge for Savy. We started the website wireframing process with SEO research to identify top-performing keywords relevant to Oregon-based cider brands. Then, we created targeted landing pages for each of AVID's flagship ciders to stay competitive in the market and give voice to the brand's quirky favorites, including a cider infused with dragon fruit.
Bringing AVID's hard seltzer brand, Seven Peaks, onto the main site was one of the brand's goals, and elevating the website's Cider Finder tool, which connects cider fans with AVID beverages near them. The About page is where AVID's project especially shines: showing the vibrancy of AVID's growing team and its partnership with Blake's Hard Cider.  
In addition to establishing a wider SEO footprint, Savy helped AVID showcase its important brand partnerships with the Portland Winterhawks, Hoodoo Ski Lodge, and the Portland Trail Blazers. This helped to cement their reputation as leaders in the  Pacific Northwest cider scene and beyond as they look to expand their footprint to a nationwide audience of cider enthusiasts.