BLUE PEARL WAXING
A luxury waxing salon providing five-star boutique experiences in Kingston, Pennsylvania.
Liza Hassan opened Blue Pearl Waxing in 2014 as a specialized studio for men and women in Pennsylvania. Now ten years later, she's made a name for Blue Pearl among her loyal clientele for luxury body waxing services.
Liza and her son Louie approached Savy to secure her brand's reputation as the industry leader in luxury waxing services in Pennsylvania with brand cohesion and a new website in anticipation of launching future locations.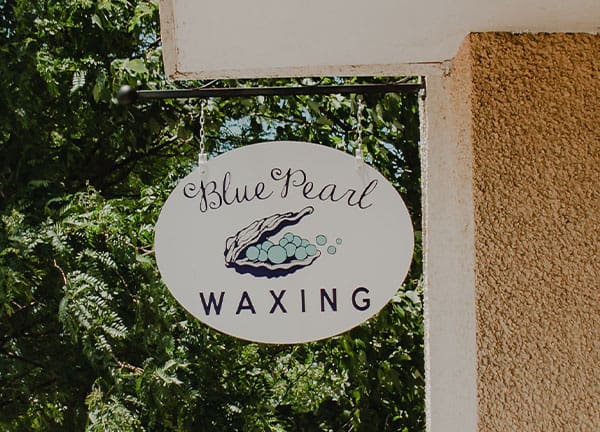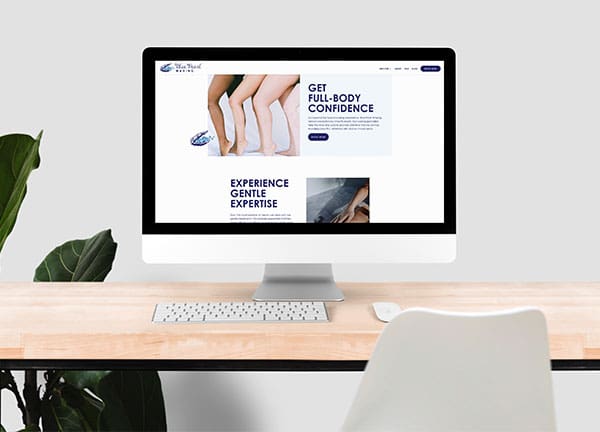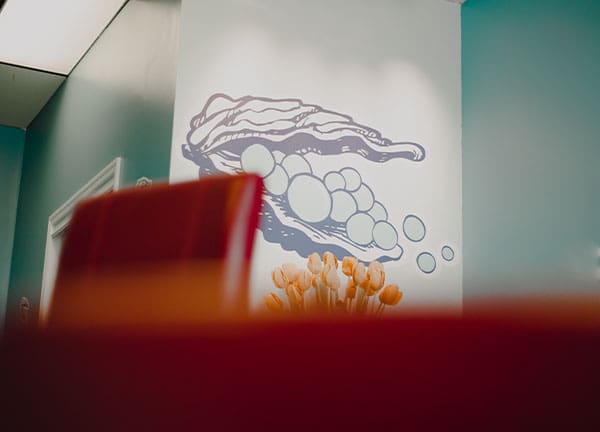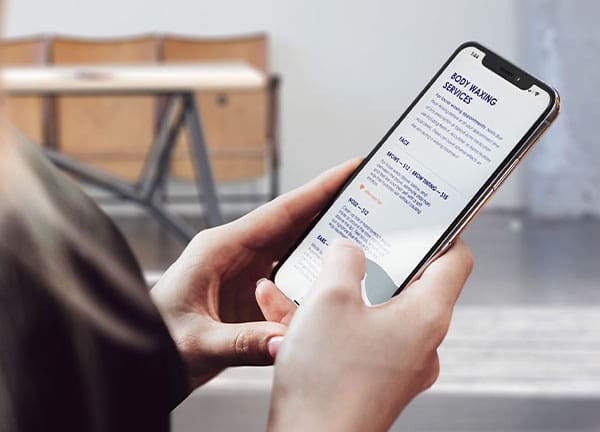 Savy helped Liza identify the business practices and differentiators that make her services exceptional. By describing the one-on-one training Blue Pearl waxers get from Liza, Savy helped Blue Pearl reassure their key audiences that a good wax shouldn't be painful or scary. 
Blue Pearl Waxing is built on a commitment to a luxury waxing experience paired with exceptional aftercare education. While other salons offer waxing as an add-on service, Blue Pearl prides itself on its boutique method, providing detailed waxing-only services personalized to each client's skin.
Savy helped Blue Pearl focus on these points of differentiation, including its loyal clientele, competitive pricing model, and expertise waxing that includes men and women.
Website Design
& Development
Savy used Blue Pearl Waxing's original color palette of vibrant blue and orange to represent the energy and vibrancy of healthy, glowing skin. In addition, beach imagery and creative pearl-themed buttons brought an interactive twist to Blue Pearl's website experience. 
 Liza wanted a simple but elegant menu navigation for Blue Pearl clients to easily find their service, access pricing information, and schedule their next appointment. Savy modernized the brand's logo for a more minimalist feel while retaining a nod to its classic pearls. Savy also created landing pages for Blue Pearl's top-tier services in body waxing, bikini, Brazilian, and men's waxing.
On-Site SEO & Copywriting
Waxing education is a top priority in Liza's profession. To better support new and returning clients, she requested an extensive FAQ page to answer important client questions about waxing. Savy used this as an opportunity to capture strategic keywords for the brand while answering commonly asked questions before, during, or after a waxing service. On the About page, we also provided the brand's backstory and how Liza honed her signature Blue Pearl waxing formulas to help clients stay comfortable through their entire waxing experience.
Social Media Positioning
& Strategy
In the beauty and salon industry, brand cohesion and an aesthetically pleasing social media presence are big trust indicators for businesses. Savy's research helped identify emerging market trends in skin health, self-care, and conscious beauty. Savy found that this included emphasis on natural and toxin-free products in client's monthly skincare regimens. 
Our team helped Blue Pearl focus their marketing strategy on positioning skincare as an essential monthly commitment to self-care. In addition, Savy highlighted the essential oil and mineral infusions present in Blue Pearl waxes on the website copy and in their social media posts on Instagram and Facebook, which add an aromatherapy, luxury element to every service.
Ongoing Social Media & Website Support
Savy works closely with Blue Pearl Waxing to manage ongoing services, including website support, keyword research, blogging, and social media. The expectation to build their brand continues with a consistent flow of new leads generated through their website contact form. In addition, social media is bolstering Blue Pearl's brand expertise in a saturated market of services, offering helpful skincare tips, wellness inspiration, and establishing their brand as a thought-leader in boutique waxing. Lisa is staging the launch of a second location for Blue Pearl in the coming year.