Direct2
A Bend-based company that's reimagining on-demand, regional travel.
Owned and operated by certified pilot Toby Woods, Direct2 is an air charter company operating out of Bend Municipal Airport. He contacted Savy at the beginning of an exciting new partnership because he wanted to take his digital presence to the next level. His goals were twofold: to encourage passengers to book flights through his new partner, KinectAir, and to recruit more airplane owners into Direct2's aircraft management program.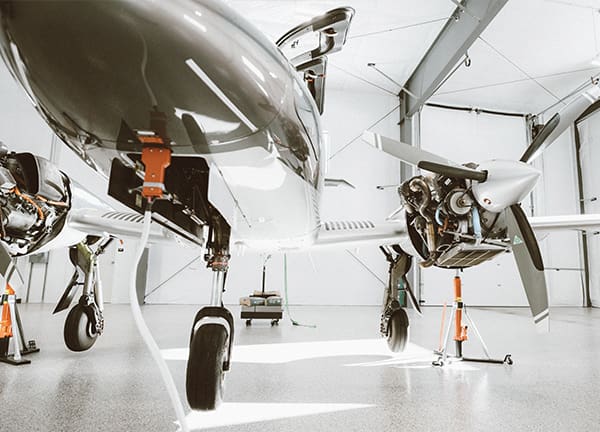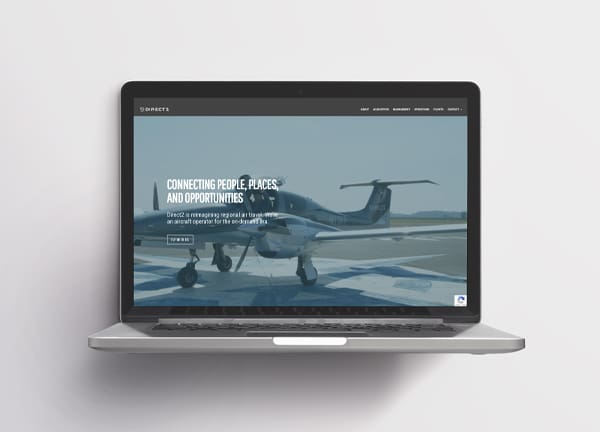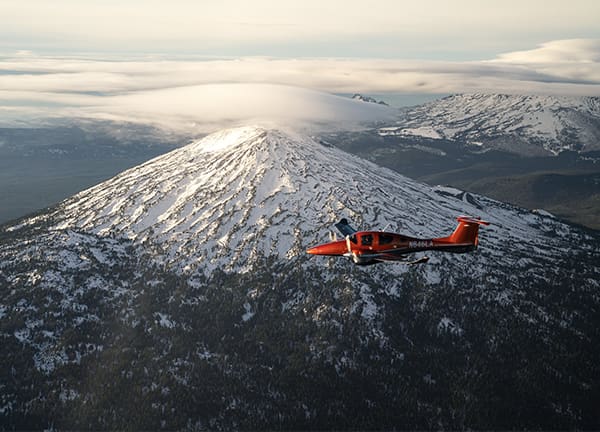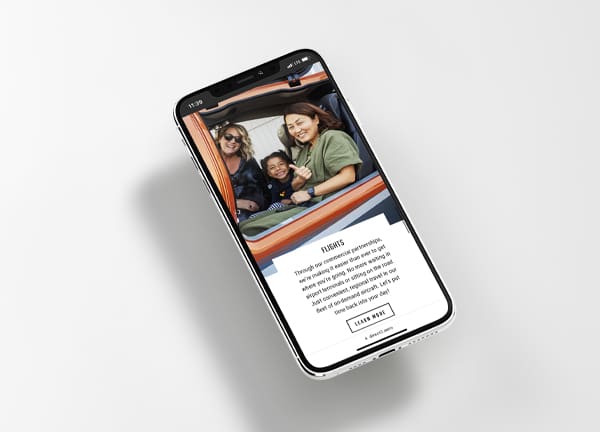 Direct2's new partnership with KinectAir required a significant shift in their messaging, target audiences, and business goals. During the brand voice development process, we defined the distinct audiences they would need to reach moving forward: potential passengers, aircraft owners, and pilots looking for an exciting new career opportunity. From there, we identified each audience's values and crafted messaging around them. 
Direct2 wanted to emphasize their commitment to reliability, constant improvement, and diversity throughout their marketing and communications. By starting with a strong foundation rooted in distinct audience personas, Savy was able to do so while building out a comprehensive, streamlined UX for each audience on the website. 
Website Design & Development
For this project, it was very important to visually represent the benefits of on-demand regional air travel. Savy's design team created a map for the home page comparing regional travel times booking with Direct2 vs. commercial flights or driving. High quality images throughout the site give potential passengers a look at Direct2's specific aircraft as well as the incredible views they can expect with regional travel along the West Coast. Overall, the website demonstrates the clean, modern professionalism that the brand set out to convey.
On-site SEO & Copywriting
SEO copywriting takes the ideas outlined in the brand voice deck and makes them tangible. For this project, Savy's content team paired branded keywords with both long-tail and short-tail keyphrases that held regional and local relevance to help improve Direct2's overall brand awareness and visibility. Since recruiting was a high priority, we developed a comprehensive Careers page that demonstrated the brand's personality and company culture.