GARBUTT CONSTRUCTION. 
A construction management company passionate about the restoration of historic Southern buildings.
Garbutt Construction, a brand synonymous with quality commercial construction in Georgia since 1976, reached out to Savy to refresh its website with a desire to reflect its important local restoration work.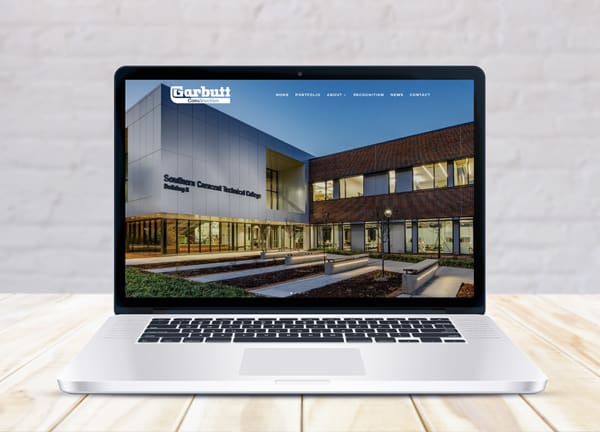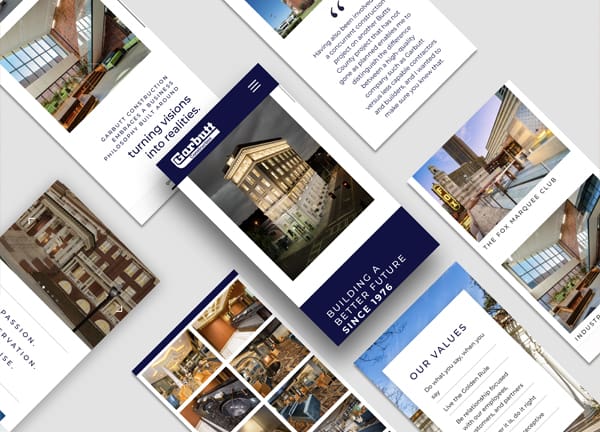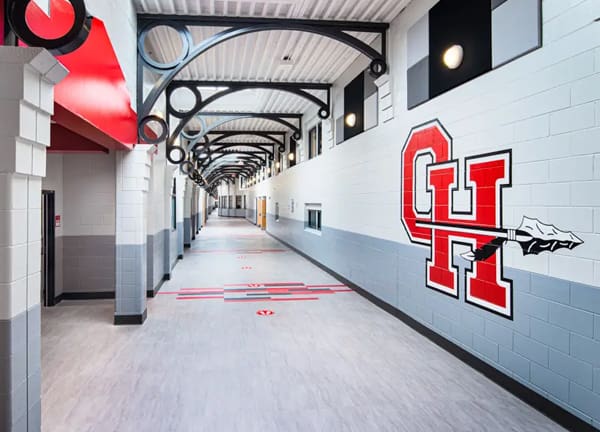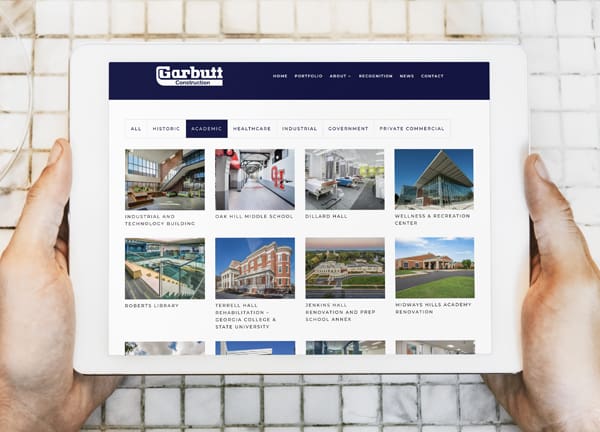 Website Design
& Development
Garbutt's precedent for restoring commercial historic buildings is well known in Dublin, Georgia. However, the company expressed a need to improve its existing website. Garbutt wanted to showcase their growing academic, industrial, healthcare, and historic building projects and restoration portfolio. In addition, as a full-service builder, they wanted a clearer layout explaining their professional services.
Savy helped Garbutt Construction lean into the specialty aspects of its offerings, including decades of restoration work on historic national landmarks like courthouses, banks, city halls, and universities. With the most Georgia trust projects of any contractor in the state, Garbutt sought a portfolio section that reflected the depth and breadth of their expertise, detailing program management, design-build, and general contracting services. Here, clients could now see photos of Garbutt's restoration work, including details about how Garbutt returned the buildings, with fixtures and finishes, to their closest original resemblance.
Savy guided Garbutt's 40 years of brand continuity to modernize by expanding their About page with updated headshots and a team photo that celebrates the company's close working culture and tenured staff. Centering on company commitments, emphasizing the company's flagship blue and white colors, the brand transformed its look and feel to new clients while showcasing long-standing commitments to historic preservation in Georgia and neighboring states.