LEADING EDGE FLIGHT ACADEMY.
A Bend, Oregon-based flight school that's redefining higher education.
Leading Edge Flight Academy (LEFA) in Bend, Oregon, has been launching professional aviation careers for over 20 years. During the pandemic, as pilot shortages derailed travel plans across the country, LEFA's team recognized an opportunity to ramp up their student recruitment efforts. They got in touch with Savy to discuss how a new website and agency support services could help them build more robust organic visibility and make it easier for potential students to apply.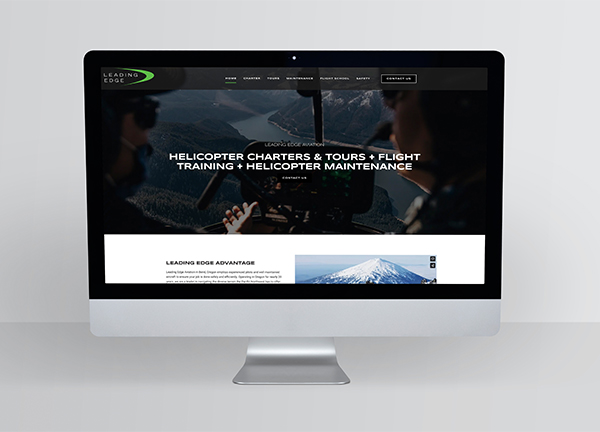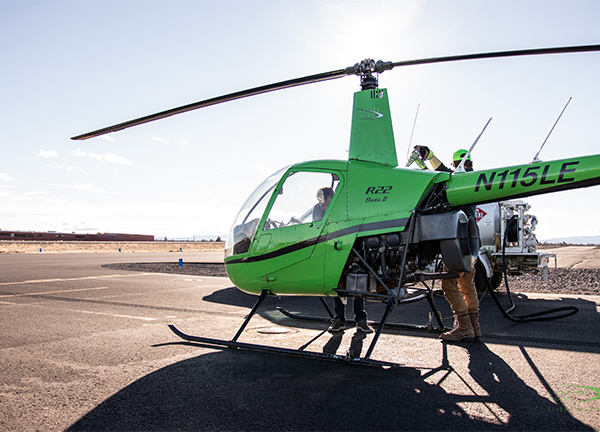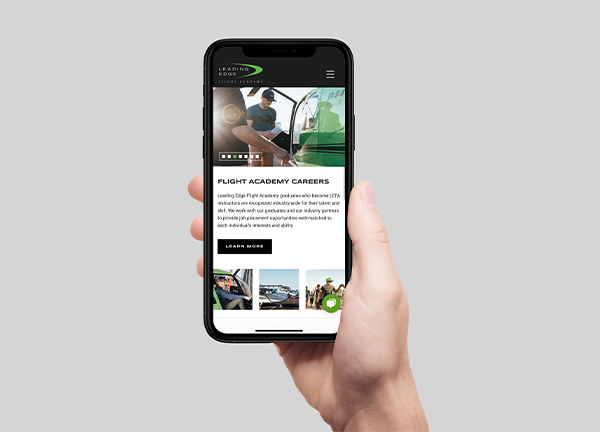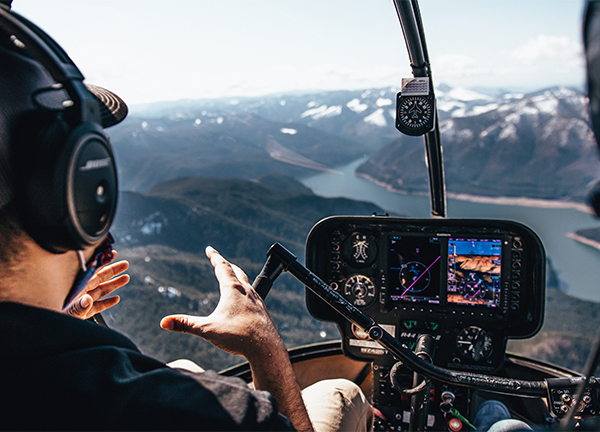 Leading Edge's brand identity walks a fine line. As a local, service-focused flight school, they prefer to communicate casually and conversationally with their students and prospective students. But as a professional training program that's a significant financial investment, they also needed to show a high level of professionalism. 
During the brand voice development process, we landed on the idea of being "rigid in training, but not in relationships" to define that line. At its core, LEFA's brand voice is designed to inform, inspire, and build trust. After all, a professional aviation career isn't just a great professional opportunity. It's also an inherently exciting experience!
Custom Website
& SEO Copywriting.
LEFA had two top priorities when it came to this custom website. First, they wanted an engaging way to pre-screen applicants so their admissions team could enter the first contact call with the right information. The idea was to gamify the experience. To achieve this, Savy developed a "choose your own adventure" style Journey, having applicants answer a series of questions. At the end of the Journey, applicants are prompted to complete a form and provided links to relevant information while waiting to hear back from admissions. 
LEFA's second priority was improving their SEO and website's organic visibility. Savy did a deep dive into the industry, competitors, and keyword research to identify what was performing well for them and identify gaps that could help the new website perform even better. This organic keyword strategy dovetailed with the brand's paid search terms to improve overall visibility and SERP performance. 
Within three months of launching LEFA's new, fully-custom website, it secured Top 10 ranking on seven unique keywords. There was also a 43% increase in new users and an 18% increase in sessions.
Digital Marketing
Campaign.
Savy was working with the LEFA team to launch the new website during a crucial point in the annual recruitment cycle. To give them a competitive edge, Savy developed a multi-channel campaign that integrated organic and paid social posts to recruit students to the professional airplane program. This included developing a social media campaign with Facebook and Instagram placements, managing social ad campaigns, and building a custom landing page to drive traffic to.
Social Media Development & Management.
Though they regularly posted on social media, LEFA saw relatively little traction with their account growth or post engagement. Leading up to the website launch, LEFA onboarded our team to take over the ideation, creation, and management of paid and organic social postings. Savy's team got to work defining relevant content pillars, including FAQs, info relevant to specific segments of the student population, and BTS/industry updates. Since Savy took over production, LEFA's Instagram has seen a consistent 5.23% growth rate, and Facebook's total page views increased by more than 23% month-over-month. 
With a brand like this, the sky truly is the limit! We're excited to help Leading Edge Flight Academy reach new heights.