Pahlisch Homes, Inc.
A Home for Every Chapter
Since Pahlisch Homes opened in 1983, they've had one goal: to create community. The home-building brand has been a staple in Central Oregon since Dan and Bev Pahlisch moved their headquarters to Bend in 2003. Since then, the brand has expanded to Northwest Oregon, Southeast Washington, and Southwest Washington. In 2020, the Pahlisch team began working on a company-wide rebrand and came to Savy for a modern site to showcase their brand story and available homes.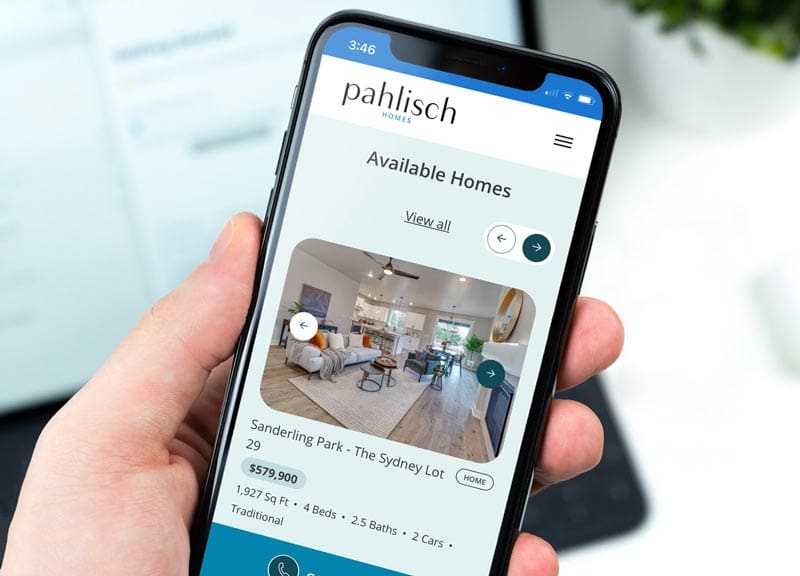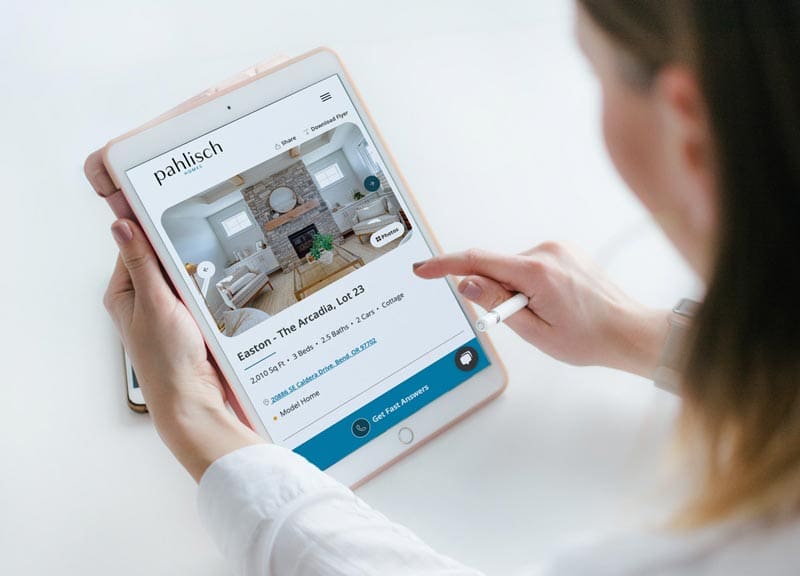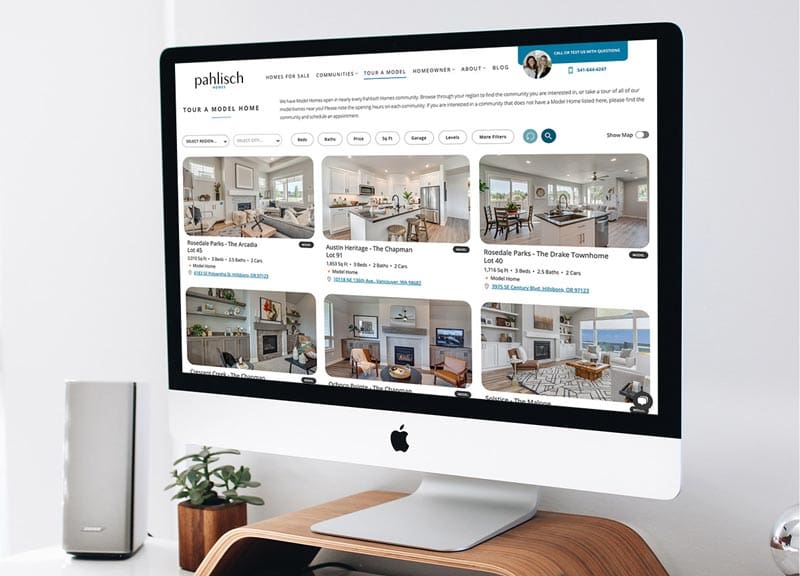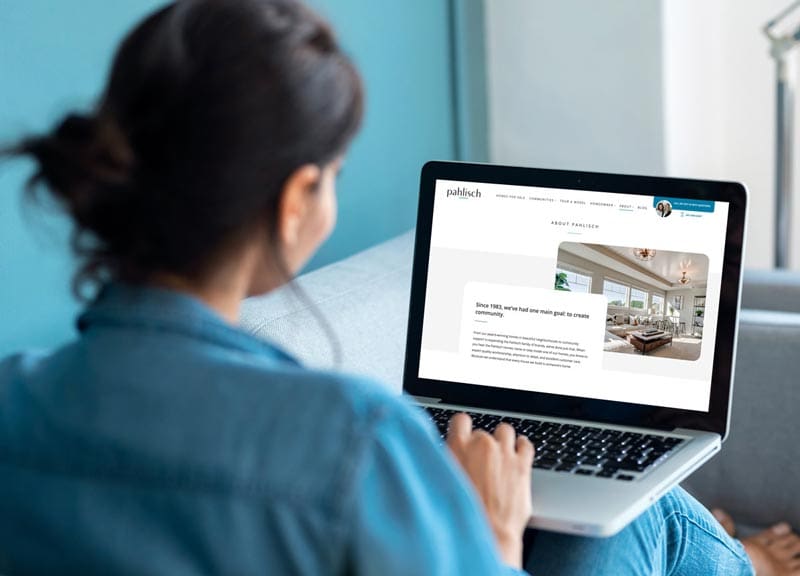 The Savy team worked closely with Pahlisch's management to bring the site to life and incorporate their rebranded elements, including new logos and imagery. Our design and development teams custom-coded the plat maps and home search feature to represent available homes and communities throughout Oregon and Washington. 
The biggest project challenges included customizing a user-friendly home search function that dynamically changed as homes became available, as well as plat maps for each Pahlisch community that accurately represented available lots. The site needed to be fast, dynamic, modern, and showcase the brand's legacy.  
The result is a sleek, modern website with features that homebuyers can easily use–including home search, community information, plat maps, and homeowner materials. Users can search through available homes by region, city, price, and square footage, among other things.
On-Site SEO & Copywriting
The site content is equally robust and details community benefits and perks, along with Pahlisch's long-standing history, family of brands, and important homeowner materials. 
Overall, the new Pahlisch Homes site seamlessly integrates the company's rebranded look and feel and brings together the information homebuyers and homeowners most want. The new site is speedy, responsive, clean, modern, and representative of Pahlisch's legacy of intention.
Social Branding & Ongoing Support
To support Pahlisch Home's rebrand, Savy optimized the brand's social media for consistency with its updated visual branding and verbiage. In addition, Savy implemented ongoing support to strengthen the brand's SEO strategy via blog writing and regular social posting across channels.