RESIDENT.
Representing Arizona buyers and sellers at all price points.
Cody Wolfe is a real estate agent in Arizona who sees the value of a strong brand and online presence. Cody tasked Savy with building his new brand—Resident AZ—from the ground up. He required a unique and compelling name, customer-facing brand collateral, and an optimized online presence to attract new clients and ensure he could be found online. Savy got to work.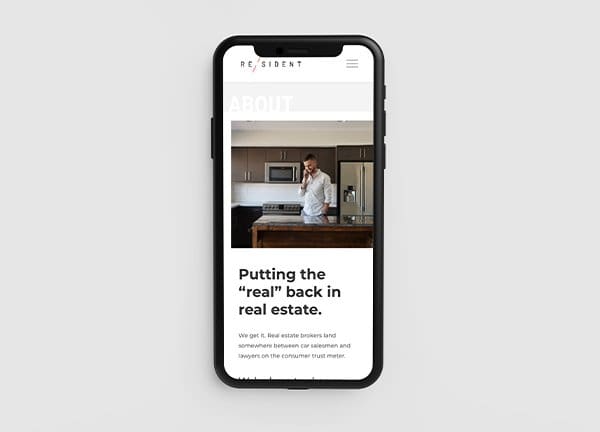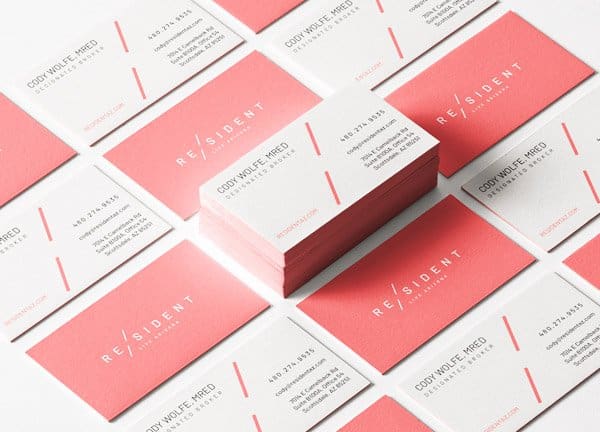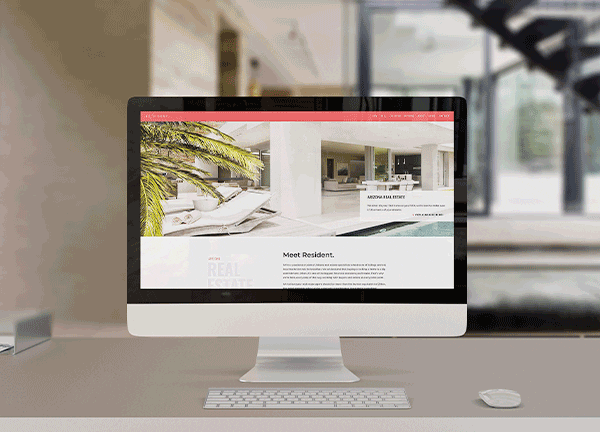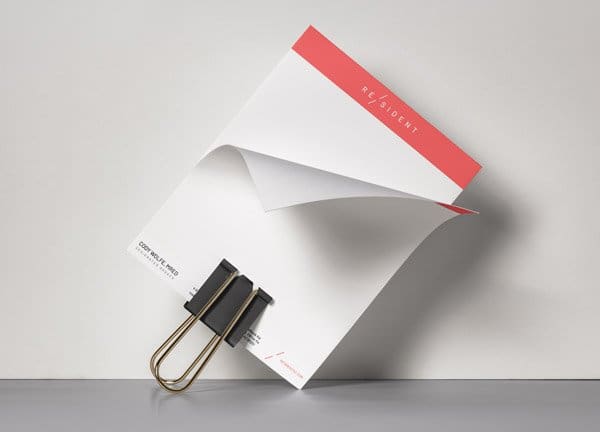 To help build this real estate startup from the ground up, we began with an industry deep dive and name ideation. We knew we wanted something short, compelling, and attractive to potential buyers and sellers. We also knew we needed a descriptive name. Resident AZ checked all these boxes and gave the brand a modern feel.
Keeping with the goal of clean, modern lines, we designed a text-based logo with an all-caps unique font. The graphic line between "Re" and "sident" added another unique feature to the logo and played on the RE acronym for real estate.
With the naming and visual brand identity representing creating a bold statement, our design team set to work on the website design. The main goals included plenty of white space, simple upper navigation, striking imagery, and compelling elements (including the coral accent color). The resulting website is user-friendly, fast, and dynamic and helps to visually tell the brand's story.
On-Site SEO & Copywriting
Savy's content team was tasked with weaving a hyper-localized and targeted keyword strategy into compelling site copy. Our goal was to meet SEO requirements while keeping copy minimalist and actionable. By separating pages for buyers, sellers, and those wanting to search listings, we organized the site and kept copy highly relevant to specific user groups. It was also important to tell the brand's story, especially its differentiators as a boutique brokerage.
Our design and content teams additionally created and ordered collateral for the brand that complemented its updated design and kept all touchpoints cohesive.
Email Marketing Design & Development
To help reach its target customers, Resident wanted to create a robust email marketing strategy. Our teams designed and developed branded emails their team could use for regular outreach. 
In addition to collateral, our teams also branded Resident's social media profiles to keep them consistent with the overall brand.