SELF PARTNERED THERAPIST.
An online life coach helping individuals and couples meet their goals.
Self Partnered Therapist (SPT) is a new entrepreneurial venture by long-time therapist and advocate Kayla Scheanon. After successfully helping clients as a licensed therapist for over 15 years, Kayla developed a coaching framework and individualized coursework to help clients become self partners. She reached out to Savy for a brand-new e-commerce website to communicate her coaching philosophy and packages.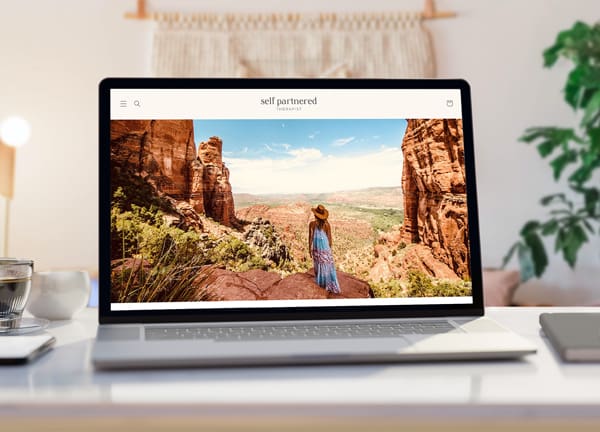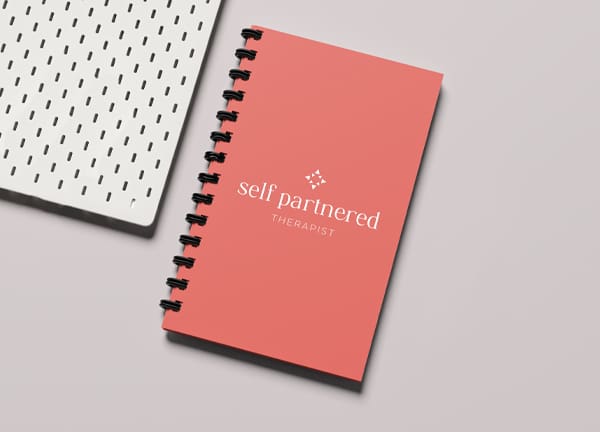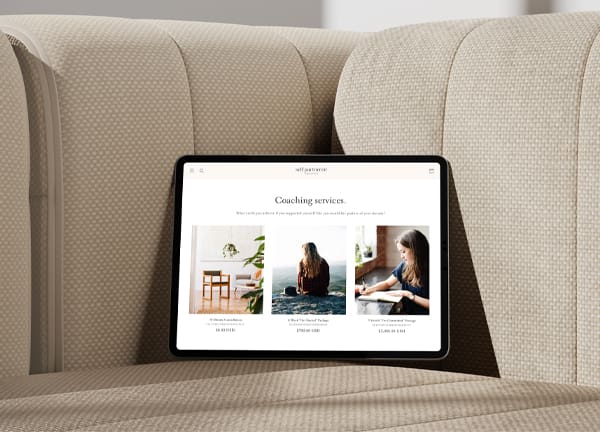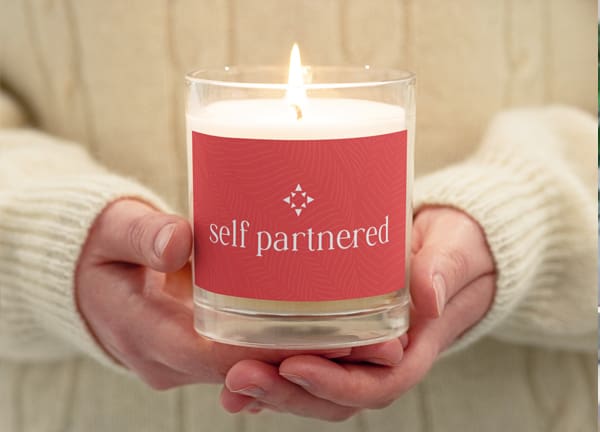 A brand voice refers to the unique communication style of a brand, including its personality, tone, and messaging. After initial discussions with Kayla, we knew her brand's North Star values were authenticity, courage, exploration, and compassion. To communicate this, we established her brand voice as inspiring, relatable, and educational. In addition, we identified the brand differentiators as Kayla's experience, the program's personalization and relatable feedback, and the self partnered concept.

This internal document set the tone for the future web and social media content, marketing, and internal communications.
We kept the logo simple but meaningful. The unique serifed font for "Self Partnered" sets an inviting tone that's contrasted with the professional and confident all-caps sans serif of "Therapist." One thematic element that kept coming up was the concept of Kayla's therapeutic coaching serving as a compass for her clients. We used this to inspire the brand's icon—a triangle-based symbol that integrated SPT's coral accent.

With the brand voice and logo created, our design and development teams set to work on a user-friendly Shopify website. We kept the navigation bar and site layout simple, utilizing plenty of white space and stunning lifestyle imagery. The coral accent was used throughout to highlight CTAs and complement the blue tones of the images. Shopify was integrated for users to purchase SPT coaching packages with the Merch tab linking to branded items.

On-Site SEO & Copywriting
With our targeted SEO strategy in mind, our content team created compelling site copy to bring users on a journey with the ultimate goal of signing up for services with Kayla. There was a heavy emphasis on the brand's story and mission, as well as details about what self partnership means and what's included in each package tier. It was important that we fully communicate Kayla's experience and the value she imparts with each personalized coaching session.