Tallen Inc.
A full-service event production company with global reach, they're committed to creating impact at every event.
Launched in 2002 by two audio visual industry veterans, Tallen started out as Tallen Technology Rentals. Their team approached Savy for a brand repositioning and website design because they felt their skill, expertise, and reach had outgrown their humble roots. They also wanted to develop a digital marketing strategy and continue growing their digital presence.
increased revenue on ad spend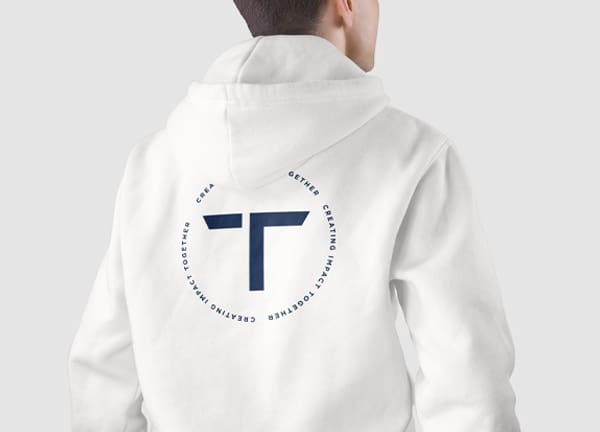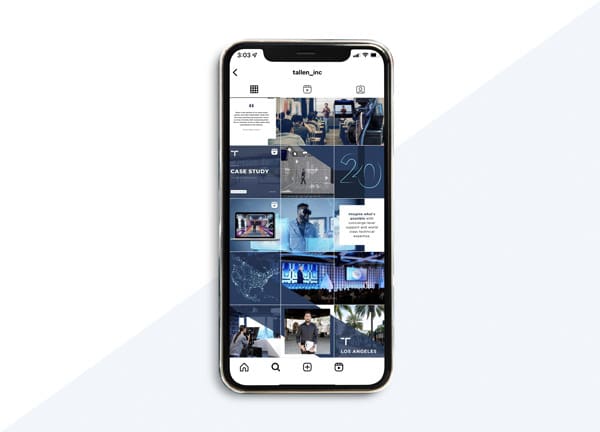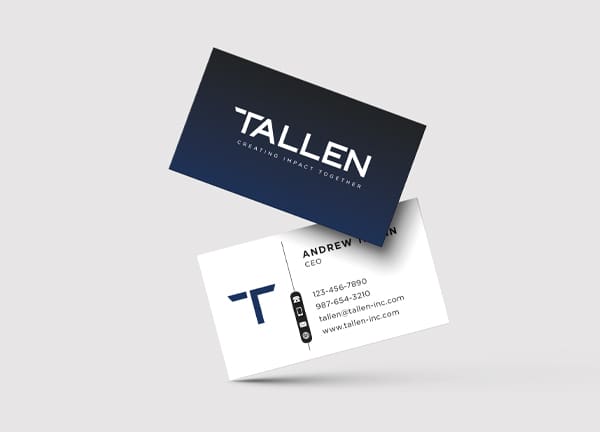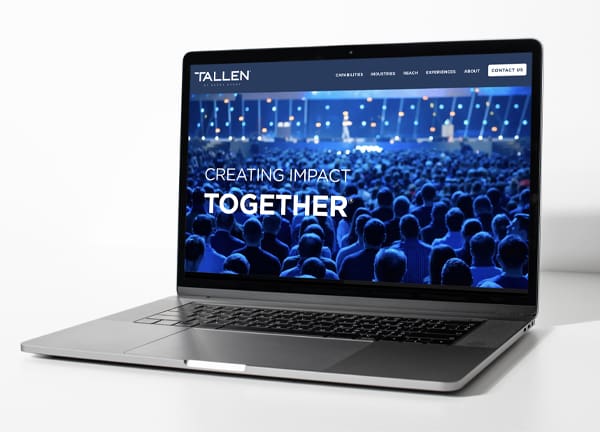 As the first step in Tallen's rebrand, the positioning process established the foundation for the rest of our work. During this stage of the project, our team undertook industry and competitor research, audited the existing brand, analyzed the market and market potential, and identified Tallen's niche. From there, we were able to build a mission statement, positioning statement, and messaging around their strengths. For Tallen, that meant focusing on exceptional customer service and a highly-skilled team of AV innovators.
When Tallen came to us, they were the first to admit their logo needed some work. More importantly, it was difficult to use in different digital applications because of its color and dimensions. Finally, dropping "Technology Rentals" from the name also necessitated a fresh logo. Our design team built logo concepts around the Tallen "T," which had potential to become iconic of the brand. Tallen's new logo and icon are clean, modern, and impactful just like the brand. 
Tallen had three requirements for their newly designed website. They wanted it to be clean, impactful, and comprehensive. To ensure we could deliver on all three, Savy spent a significant amount of time in the site architecture phase. During this critical part of the process, we conduct keyword research, study competitors, compare different UX designs, and outline the site's content and structure. By laying a strong foundation before moving forward, we're able to streamline the design and copywriting process while keeping the client's goals in focus. 
One of Tallen's big differentiators (and something they wanted to highlight) is their global reach and strong national presence. To showcase this, Savy's team designed a responsive map of the United States with individual landing pages for states and cities that Tallen serves. 
As AV industry veterans with over 20 years of experience, Tallen's team was a rich source of information. For this copywriting process, Savy's content team worked closely with Tallen's. Through a series of interviews that spanned several days, we were able to draft almost 30 pages of content (approx. 7,000 words) with minimal revisions. 
Brand Launch &
Ongoing Support

To help support the launch of the rebrand, Savy's team needed to consider both internal and external communications. With 100+ employees in locations across the country, it was crucial that every member of the Tallen team reflected the new brand after launch. Just as importantly, we wanted to frame the rebrand in terms of Tallen's greater service, scope, and capabilities. Just 45 days after launching the new brand and website, Tallen saw a 140% increase in website users and 134% increase in sessions.