We often hear the Internet called the Wild Wild Web. Instead of picturing two cowboys in a fast-draw duel outside a saloon, we think it calls to mind the animal kingdom. And in the wild of the web, social media channels are like new dominant animal groups popping up—each vying for the top spot in the kingdom. As a social media marketing agency, navigating these channels for clients makes all the difference in a brand-eat-brand world. 
What's the Point of a Social Media Marketing Agency Anyway? 
Ignoring our analogy for a moment (don't worry, we'll come back to it), let's first talk about the point of hiring a social media marketing agency. Like, how's it different from a good old advertising agency, and is social media marketing even worth it? 
To start, social media marketing refers to any content you create for and promote across branded social accounts. The goal of this content is to engage your audience, hype up your product or service, and, ultimately, create brand loyalty that leads to conversions. Whether it's with an engaging Reel that links to your Shop page, a TikTok influencer using your product, or an in-feed post that creates a heated debate (iced vs. hot coffee), social marketing should be dynamic, authentic, and full of that storytelling wonder that makes brands great. 
At Savy, social media marketing is one of our specialties and something that we have decades of experience in across industries—and social channels. By adapting to new channels and formats with timeless concepts and strategies, we've been able to weather the tides of social.  
Marketing on Different Platforms 
Back to the animal kingdom. Like warring species in the jungle, each social channel has spoken and unspoken rules. Sometimes this impacts users and how they interact with and see brands. Other times, this affects when, how, and where a brand or social media marketing agency can advertise. 
Let's take a look at marketing on the top four channels.
Instagram 
Instagram is the number one app users keep up with their favorite brands. What's more, about 35 percent of those users will purchase directly from the channel, making it the top social commerce channel for Gen Z. This data spells opportunity for marketers. Brands that build and promote their business on this channel can do so in several ways. They can create in-feed posts, Reels, Stories, highlights, and shopping posts. They can also tap influencers on the platform for a branded partnership or go live on their own channels to humanize their brands. 
When navigating Instagram for our clients, we first optimize profiles for business so we can take advantage of page analytics. We also integrate a posting schedule with robust keyword and tagging strategies directed toward a defined audience. With that, we get creative. Depending on the brand genre and goals, we navigate the channel's features to engage and convert. 
Facebook
In the Metaverse, Facebook is another key power player. The platform, which is the second-most used app in the world, also boasts over 71 percent of all referral traffic. For brands, having a strong presence on this channel presents the best opportunity to get your blog, shop, or landing page in front of your target audience. Although the channel features are not as robust as sister company Instagram, Facebook's business suite is the best in the game. 
When marketing on Facebook for clients, we take advantage of the data-rich business suite to build brand pages that engage audiences and drive home brand goals. While the basic principles of compelling content, short-form videos, and striking imagery apply, we tailor them to Facebook's slightly older user pool. By understanding that UGC, giveaways, video-based posts, and more tongue-in-cheek content does best on the platform, we can make brands shine. 
TikTok
If we're talking newcomer animalistic dominance, TikTok is speeding its way to the top of the food chain. With one billion (yes, with a B) monthly users, the video-based app is also the highest-grossing non-game app, generating "$821 million in consumer spending." Over half of TikTok users shop on the app, especially after watching a TikTok Live or video from a micro-influencer. But the data we find most compelling is that TikTok has become the new search engine (replacing Google) for Gen Z—a huge opportunity for brands waiting to be found. 
Knowing most of the app's users are between 18 and 24 years old changes how we connect with them. The app dictates the format as short-form video, but the possibilities are endless with creative video content, UGC, brand awareness, and influencer partnerships. Marketing on this platform is about humanizing brands and building trust with an audience set that's famously anti-marketing. Here, authenticity, wit, and creativity reign supreme.  
YouTube 
While video takes some creative weightlifting, it has a huge payoff for brands. YouTube users are on the channel for close to 19 minutes a day, with 92 percent of Internet users on the site each week. The channel is especially popular for brands in tech, beauty, fashion, gaming, and food and beverage, but if the content is engaging enough, any brand can connect. YouTube Shorts—a new addition—have allowed the platform to compete with short-form power players like TikTok and Instagram Reels. 
YouTube offers a chance for brands to educate while they market and to win over audiences through long-form storytelling, helpful how-tos, and branded partnerships with popular YouTubers. While the platform has had to evolve as new channels emerge, it remains true to its promise to entertain. 
New to the Social Landscape 
Since social media began, new platforms have popped up. Some hold potential and have become household names like Snapchat and BeReal. In contrast, others fade into obscurity, like Yik Yak and MySpace. 
Any social media marketing agency worth its salt stays ahead of emerging channels and trends within those channels. This adaptability allows us to stay fresh for brands and to communicate in a way each channel requires. 
Social That Went Viral 
These examples of social media marketing live rent-free in our heads. 
Apple's #ShotOniPhone (Instagram and Twitter) 
After the launch of the iPhone 6 in 2015, Apple debuted its #ShopOniPhone campaign, which blew up social channels worldwide. The campaign was a brilliant move to capture incredible user-generated content that swapped professional-grade cameras for the new iPhone 6 camera. The original plan to feature top submissions on billboards around the world grew into a vibrant social media community where users pushed the boundaries on what types of photos could be captured with a phone.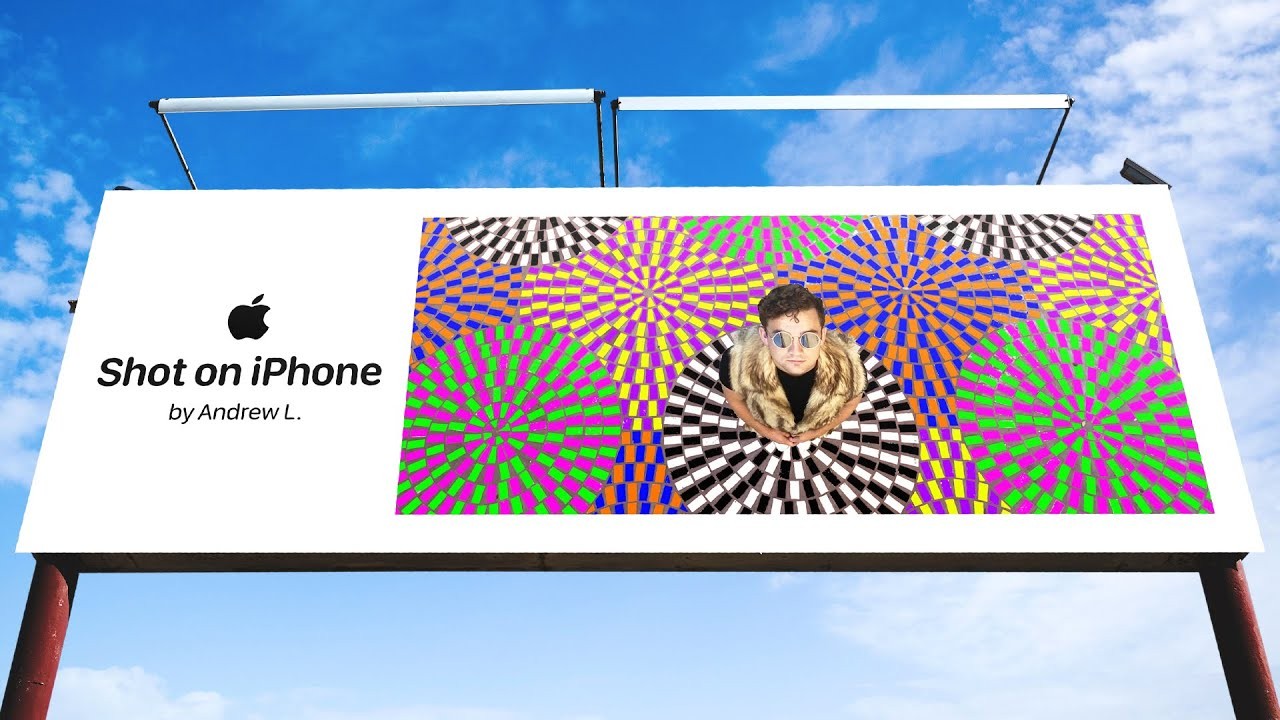 (Image source: LinkedIn)
Buzzfeed's Tasty (Facebook) 
What started as the brand's 2016 campaign has since become a viral sensation. Tasty videos perfect the art of entertaining short-form videos combined with users' natural draw toward food videos and content. After the first 15 months, Tasty videos had 100 million Facebook fans watching its on-trend recipes and forming a strong community.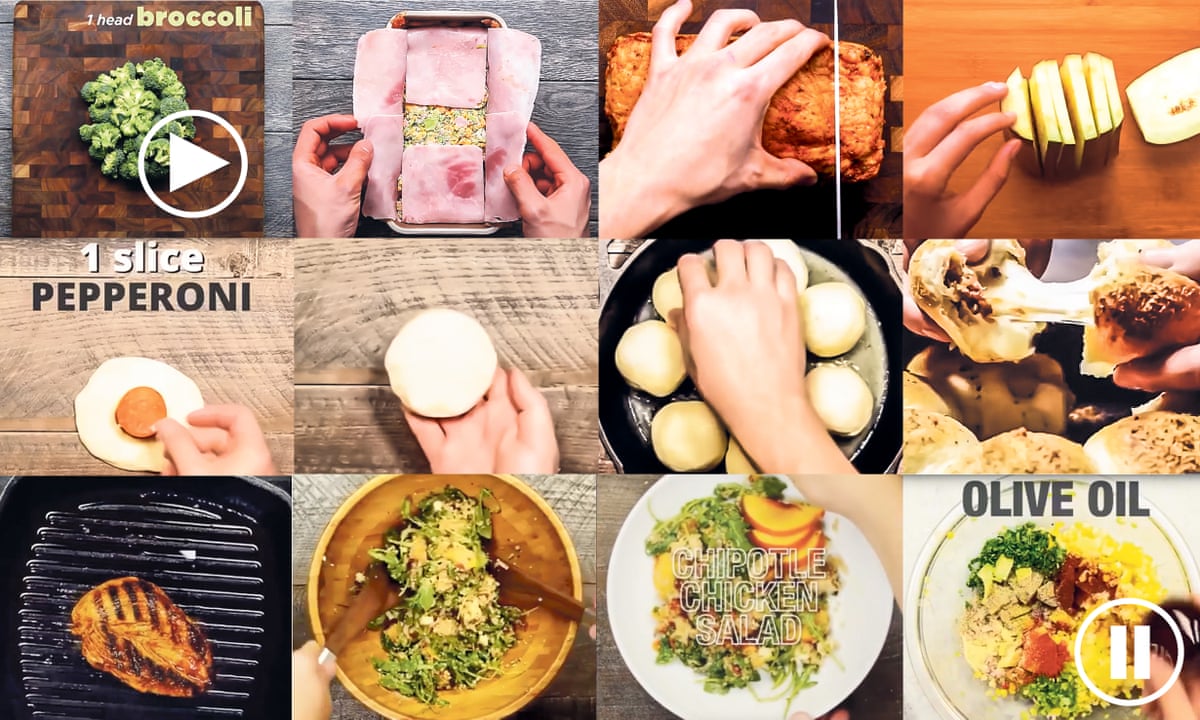 (Image source: The Guardian)
Duolingo's Owl (TikToK) 
Last but not least is Duolingo's now-famous mascot, Duo the Owl, and its hilarious antics on TikTok. The persistent character known for its pushy snark on the app ("we haven't seen you in a while") took this concept to heart throughout TikTok. In addition to its own well-followed account, Duo adds his playful quirk and commentary on viral videos—especially "Mommy," Dua Lipa. 
(Image source: Indy100)
See What Our Social Media Marketing Agency Can Do For Your Brand
In the wild (i.e., social media), there's always some new blood looking to outpace (and outlast) the rest. Our job at Savy is to help brands navigate this complex landscape—to be adaptable, resilient, and socially adept. With a solid understanding of the dominant channels and a keen eye for creative magic, our social media marketing agency turns brands from adequate to apex. See what Savy can do for you.