You know the saying: "The customer is always right?" Well, in marketing we'd take that a step further and say: "The client always has the story." You know your brand on a deeper level. You understand your audience's pain points and know which problems are the most important to address. Our job is to take the raw elements of your story and craft them into something meaningful for the world. To do this, a brand marketing agency should have a wide scope of tools and capabilities.  
The many tricks of a brand marketing agency 
As marketing continues to become more specialized, Savy is and always has been a full-service brand marketing agency. That means you could call us Jacks and Jills of all trades. As a brand marketing agency, we love to be specialized in our skill sets, but generalized in the types of brands we help.  On any given day, we can be in a meeting for a science-based supplement brand then pivot on a dime to an eCommerce clothing brand. It's this versatility that helps us create and strategize across genres—with incredible results.  We break down our many 'tricks' into a few categories: 
Strategy 
In the strategy phase, we find your brand's sweet spot. What does that mean? It's the all-important synergy between a brand's internal values and external communication of those values. Next, we look at market behavior, data, and brand needs to build a digital marketing strategy that positions (and identifies) your brand for the most success. 
Design 
We like to think of brand design as a beautifully-illustrated book. Sure, what matters most is on the inside—things like products, services, values, missions, and philanthropies. But we're all lying if we say we don't judge books by their covers. As a strategic brand marketing agency, we offer brand, web, and logo design that breathes life into brands and sets them apart from competitors. 
Development 
Stats show that it takes consumers 50 milliseconds to form an opinion about a brand's website. That's about how long it took you to read that sentence. At Savy, we engineer websites and applications that are comprehensive, adaptable, and fully responsive to our client's needs. And, just in case that first stat didn't convince you, over half of consumers won't recommend a business if its website isn't designed for mobile. 
Marketing 
Remember what we said about full-service? A brand marketing agency does more than brand brainstorming. Agencies like ours provide ongoing marketing services that ensure the strategies laid out in initial phases translate in the real world. Things like content marketing, PPC campaigns, and social media management are crucial to customer awareness and retention. Of the tricks up our sleeves, these tend to separate the good from the great brands.    Now to see it in action. The following five projects are some of our most recent that showcase the scope of our capabilities.  
Project 1: Josie's Best 
Josie's Best Gluten Free (a.k.a. Josie's Best) is a Sisters, OR-based top-8 allergen-free baking mix company. After receiving national recognition on Good Morning America in January 2021, owner Josie realized they needed an updated website to keep up with consumer demand for her products.  The previous site for Josie's Best got its start much like its mixes—from scratch and the ground up. However, with a maturing company (and a hungry fan base), Josie needed a site that supported the company's growth and demonstrated the brand's playfulness. To do this, we set out to weave this playful brand tone with both design and copy throughout each element of the eCommerce site.  Our teams worked closely with Josie throughout the strategy phase to communicate the brand's values, pinpoint its voice, and prioritize what users wanted most from the website. It needed to be modern, playful, and user-friendly with Josie's products and story front and center. This included explaining what 'top 8 allergen-free' means with helpful graphics and ingredient breakdowns. It also involved custom coding elements of the site, like Josie's Breakfast Club, for a better user experience. With playful design elements and cheeky copy, Josie's Best site is a true reflection of its tagline: "Be happy. Be kind. Eat waffles."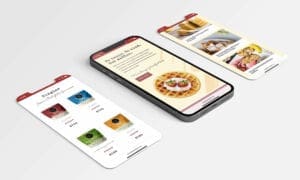 Project 2: Farmlane + Embra 
The owners of a Carpinteria-based family farm had an ambitious plan when they approached Savy. They wanted to launch a family of cannabis brands built around their farm's 50 year legacy of excellence. We started by positioning their parent brand, Farmlane, and creating a scalable model for their consumer-facing child brands like Embra.  How do you take two brands with the same decision-makers, the same goals, and the same values, but create two completely different brand experiences? One of the biggest challenges with Farmlane/Embra was ensuring we stayed true to each unique brand's voice, image, and persona. The other challenge was marketing both to B2B and B2C clients.  On the B2B side with Farmlane, we spent quite a bit of time in the strategy phase. With data-driven research, we defined Farmlane's main target audience, customer needs, and strategic brand opportunities. In addition, the Farmlane phase of the project included a comprehensive and educational site that outlined the farm and its practices.  From this solid foundation, we created the playful sub-brand (B2C) for its consumer-facing products: Embra. The two brands might differ in tone and personality, but they ultimately have the same goals. They want to educate the public about their commitment to quality, sustainability, and craft cannabis.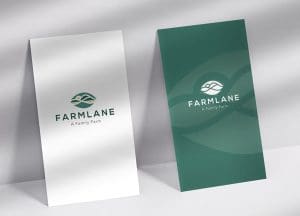 Project 3: Self Evolver 
Mental health merch is a relatively new sub-category in the apparel market. Its main goal is to communicate positive messaging through comfortable apparel made for anyone. The Self Evolver brand started as a way to empower individuals to embrace their personal evolutions and celebrate how far they'd come on their journeys.  Owner Kayla came to Savy for help from the ground up. This included brand positioning and identity to website creation and ongoing support services. Our challenge? Positioning the brand as unique and memorable in a saturated apparel market.  We began with the strategy phase, which included extensive market research and competitive analyses to understand this apparel category. We also wanted to find where Self Evolver could most strategically enter the market. During this phase, we also developed the brand's voice that integrated Kayla's mission of sustainable fashion meeting sustainable personal goals. In addition, Kayla's background in counseling initially inspired Self Evolver, so it was important that we told this story and met her goals of providing mental health resources and empowering customers on their self evolution journeys.   With a like-minded manufacturer onboard for sustainable, affordable clothing, our design and development teams created a clean, user-friendly eCommerce experience with branded imagery and modern design. In addition to the products offered, the brand's story, values, and mission are prominently displayed throughout the brand experience. In the marketing phase with regular support services, we continued this same seamless blend of eCommerce and storytelling. Above all, this is where we shared encouraging messages, mental health resources, and highlighted Self Evolver's Ambassadors and range of apparel.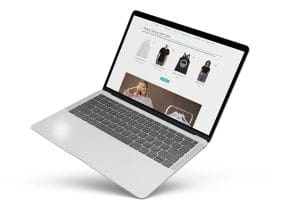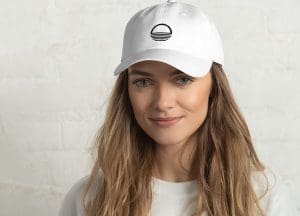 Project 4: FluoroFinder 
To demonstrate the breadth of our clients, FluoroFinder is a shining example. The fluorescence experiment design platform has long been used and trusted by academics and industry professionals in their experiment design. The FluoroFinder team was in the midst of developing a new app when they reached out to Savy for a complete brand redesign. This included an updated logo and responsive custom website.   The previous site was copy-heavy and difficult to navigate. So, we began by ideating out a streamlined sitemap and working closely with the FluoroFinder team to develop their brand story. The development phase of this project required a heavy focus on UX, as our goal was to fulfill the user's needs for experiment design tools. With organized navigation, seamless integration of FluoroFinder tools, and clearly-communicated resources and pricing, we achieved these goals.  Once we understood how users accessed tools, we created a modern site with eye-catching imagery and a more clearly communicated brand story. The design phase also included a complete revamp of the logo and onsite imagery. The resulting site serves both academic and industry users. And is a dynamic tool for those working with fluorescent experiment design.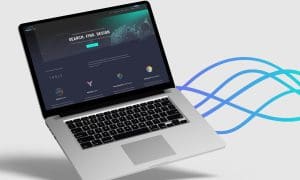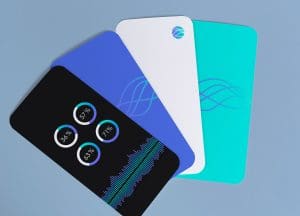 Project 5: Pahlisch Homes and Family of Brands
Pahlisch Homes is a Pacific Northwest building company that has been creating communities and homes for every stage of life since 1983. In 2020, the company began work on a complete rebrand and came to Savy for a modernized site that allowed for easy home searching, detailed their communities, and provided resources to Pahlisch homeowners.  The biggest challenge in this custom development was creating a user-friendly home search function that dynamically changed as homes became available. Our development phase also included custom-coded plat maps for each Pahlisch community that visually and accurately represents the available lots. Above all, our teams worked closely with Pahlisch's team to represent its rebranded identity, showcase the brand's legacy, and meet the needs of future and current homeowners. The resulting site is sleek and dynamic, with features that their audience can use with ease and truly representative of Pahlich's legacy of intention.  However, our scope of work for Pahlisch didn't stop there. The Pahlisch Homes site was the beginning of work for the company that includes strategy, design, and development for the rest of the family of brands, including Pahlisch Select, Commercial, and Real Estate. This is in addition to ongoing marketing services for Pahlisch Homes.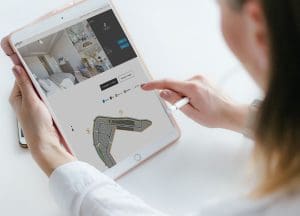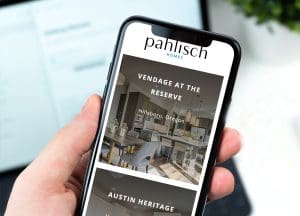 A brand marketing agency to meet all your brand goals 
Branding takes on many different forms, depending on the client, products, and even external factors (like, say, a global pandemic). A brand marketing agency prioritizes those needs, filters through data, and deep dives into creativity to deliver results that are best for the brand and the consumers. However, these five projects are just a sampling of what we can do. The rest? Well, that's up to you.