Bend Plastic Surgery.
A lifetime
of beauty.
Website Design and Development
Social Media Branding and Optimization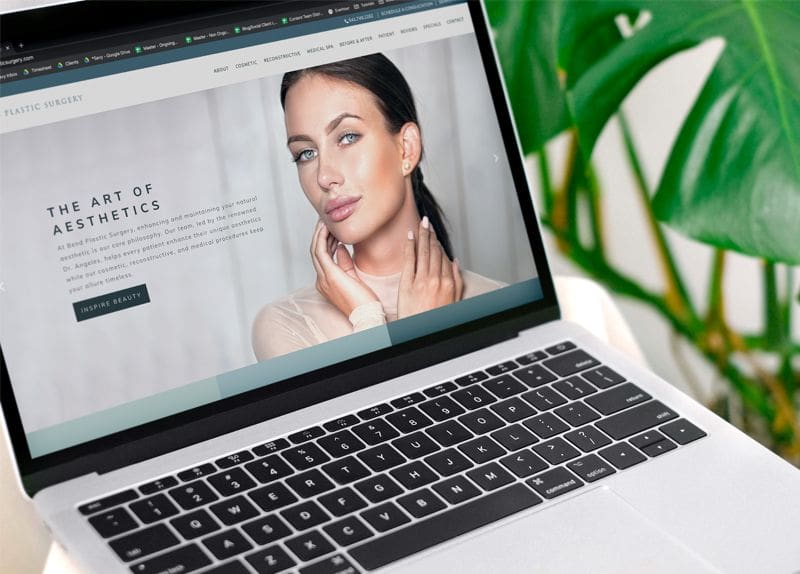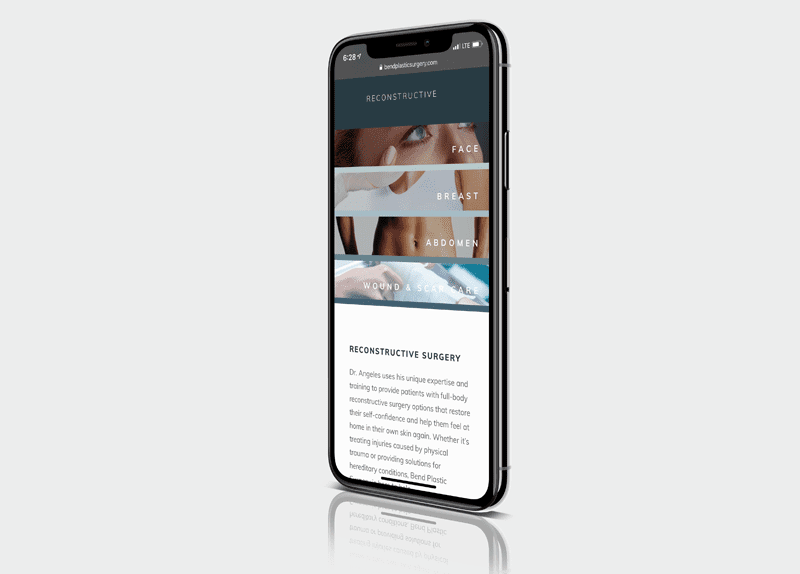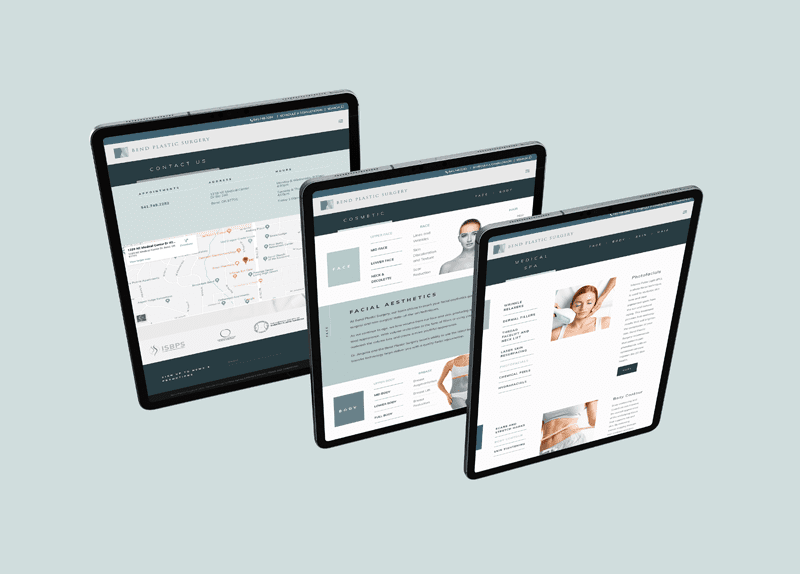 Bend Plastic Surgery contacted Savy to update their website. They were concerned that their old site felt canned, and didn't accurately reflect their level of professionalism and skill. They wanted to develop a custom web presence that would help Dr. Angeles stand out as an expert in the field. One of the greatest challenges was creating a responsive, easy-to-navigate sitemap that represented their broad range of services. They also needed to improve their SEO through optimized web copy. Unfortunately, their site wasn't ranking for some of their main services.
The Savy design team set out to create a comprehensive, visually-appealing catalogue of Dr. Angeles's services. Through interactive, image-based menus, we designed a site that lets clients easily locate and learn more about various different procedures. To improve SEO ranking and accurately capture Bend Plastic Surgery's brand voice, we worked closely with their team to develop unique, keyword rich copy throughout the site.
Bend Plastic Surgery will benefit from a responsive, easy-to-navigate site with comprehensive information for both new and returning patients. With clean design and images, their new site more accurately reflects their mission to deliver beautiful, natural results.